"I knew that the day was going to be a difficult one and had tried to plan accordingly by scheduling as much as possible to keep myself from thinking too much. After a teeth cleaning at the dentist and a trim at the salon, I found myself back at the house for a couple of hours before a yoga class. It was the third anniversary of my trip to Australia, and though I reflected on it often, today especially I was flooded with memories. Originally planning to stay for two weeks, the trip had stretched into almost two months after unexpected circumstances—I had met Derek.

We jokingly acknowledge that it's cliché, but he had been the tour guide on a day-long boat trip I'd taken with my friend, and afterwards the three of us had gone to a bar. Derek and I clicked immediately. My traveling companion had returned to the States as originally planned after two weeks, but I hadn't wanted to leave Derek. I knew the relationship probably wouldn't last as we barely knew each other and it would surely never survive the distance; so I also knew that the day I left Australia, it would be over. I hadn't wanted that.

The end of this month would mark the third anniversary of our relationship, which had become official on his balcony, overlooking a still ocean and the darkening sky. There, we had decided to give ourselves a chance, even though we both secretly worried it wouldn't last. Thankfully, it had. Thanks to some extremely high phone bills and lots of internet messaging, Derek and I had successfully maintained a long-distance relationship for those three years. We'd met in New York once over Valentine's Day, and recently he had flown to Colorado to meet my family."

I stepped out of my car, parked at the curb, and slumped up the porch steps to the door. There was a package propped up in the screen door which I took in with me and set on the counter while I greeted my dog. It was then that I noticed the return address—the listing for Derek's flat in Australia. I stepped around my excited pup and snatched the scissors up on my ....(to be continued)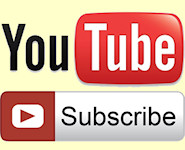 Subscribe on our You Tube Channel
Order Now
Available canned toys:
Koala, Kangaroo, Wombat, Platypus, Echidna, Kookaburra, Possum, Dolphin, Penguin, Frog, Crocodile
| | |
| --- | --- |
| Q-ty, can | Price per can in USD, including delivery |
| 1 | $33 |
| 2 | $27 |
| 4 | $25 |
| 6 | $23 |
| 8 | $20 |
| 10 | $18 |
| 15 | $17 |
| 20 | $16 |
| 30 | $15 |